15 - 18 degrees with 8/8 cloud and a light southerly.
Anglers CP Vis. Mig:
Dire! 3 Meadow Pipits south in two hours.
Anglers CP:
At 15.00hrs a Red Kite, being mobbed by Lapwings, flew low over the hide for 10 minutes, then headed off north east. Litte Grebe 2 adults + 1 juvenile.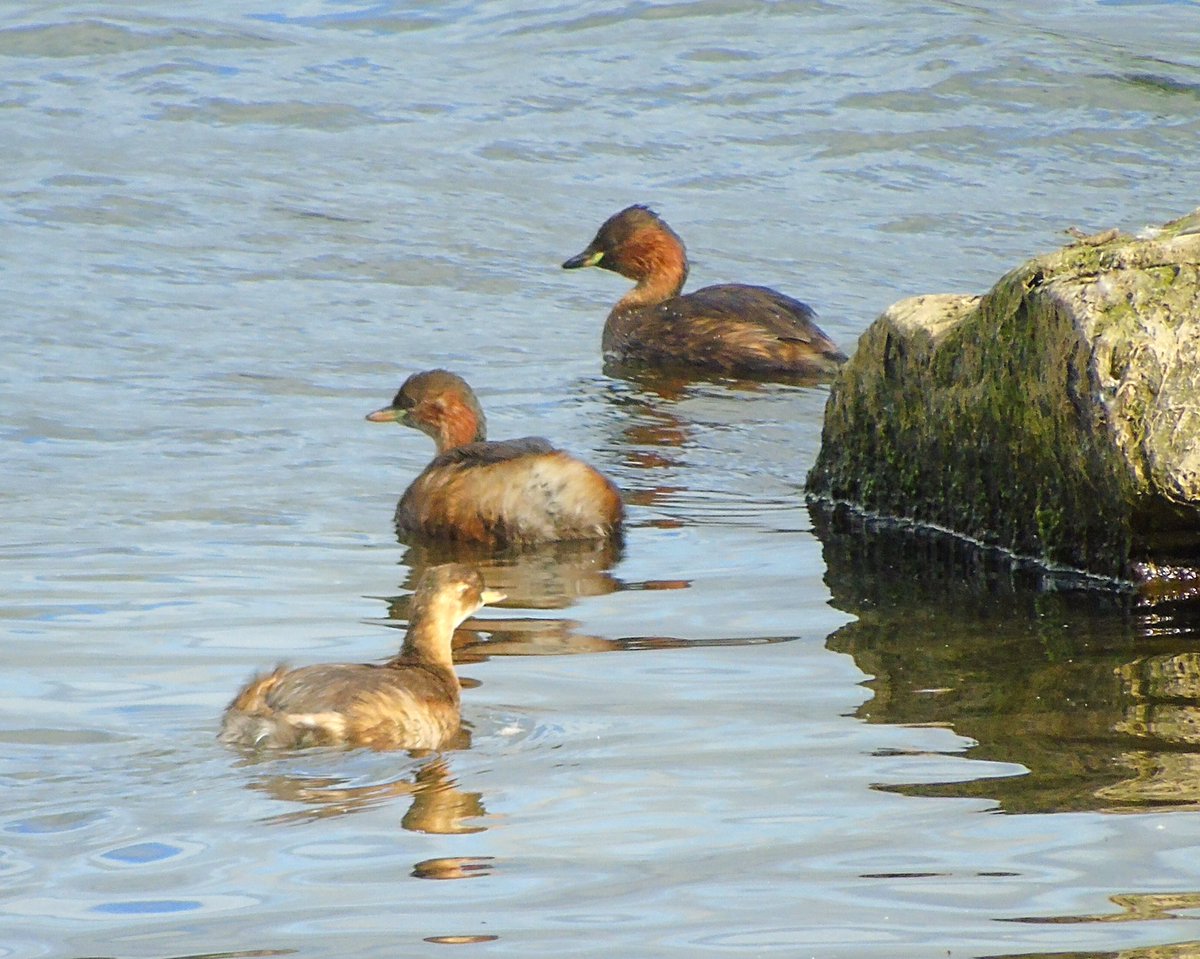 Little Grebe family ACP CSwaine