Anglers CP:
Black-necked Grebe 1. Greylag Goose 20 + 1 WRes..
2 Tree Sparrows were at the Pol feeders.
A 2nd winter Mediterranean Gull was on the shallows - see photo below by Simon Cooper.

Wintersett Res. + Gull Roost

Goosander 3 + 1 ACP.
Cetti's Warbler 2 males north bank + 1 male north east corner.
A 1st winter Mediterranean Gull was in the roost tonight with c2000 Black headed Gulls.
- Steve Denny - photo below.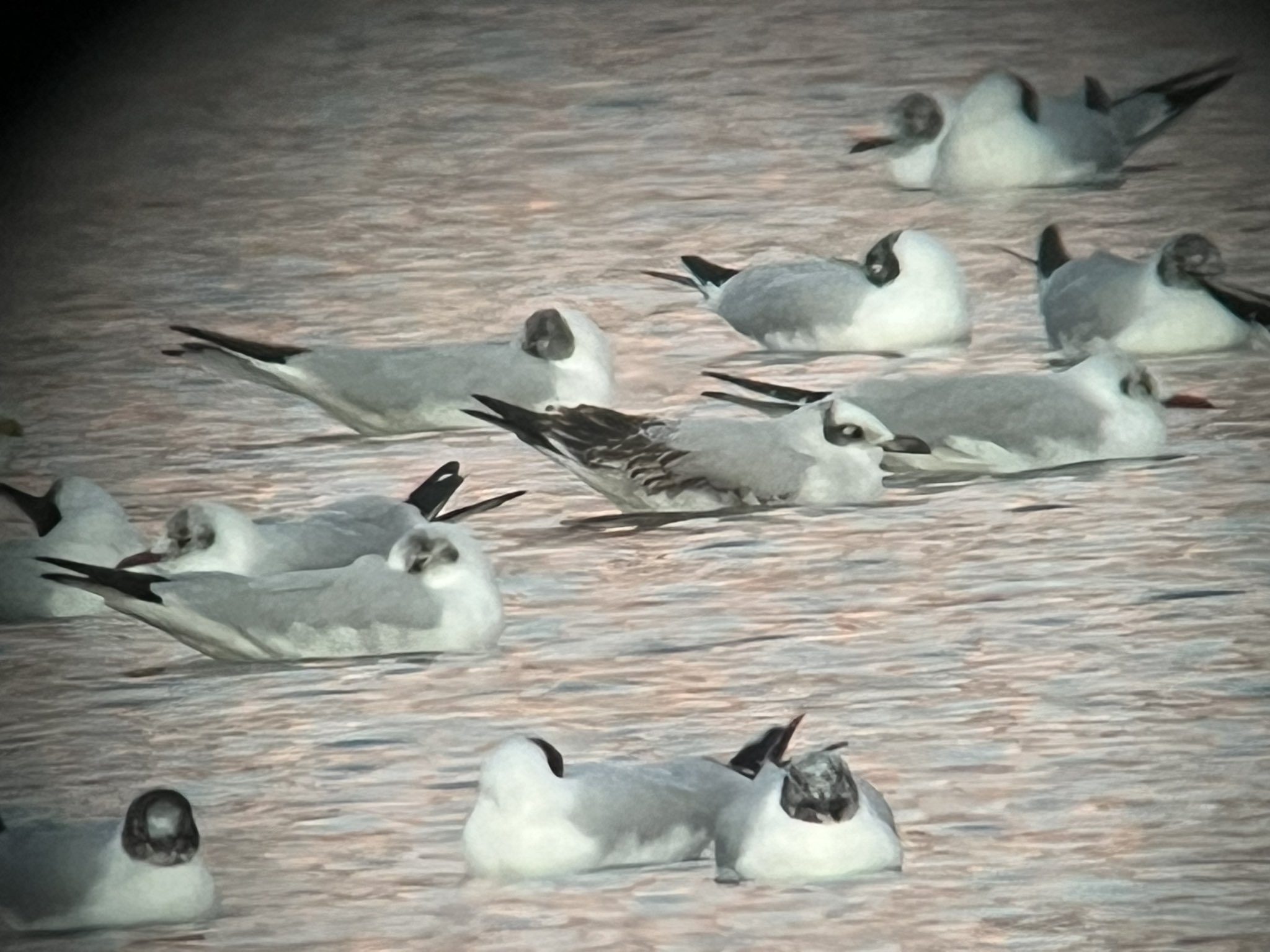 Cold Hiendley Res:
The Great White Egret was back on this morning.