Anglers CP + Vis.Mig:
4 male Pochard flew north at 09.38hrs. 2 males dropped in a little later, presumably returned birds.
A Nuthatch was around the top of the hill.
Wintersett Res:

2 Cormorants flew over north.
Highlights were: 1 Blackcap, 1 Whitethroat, 1 new female Cetti's Warbler,
4 Chiffchaff, 2 Willow Warbler and 1 Treecreeper.

Odonata - Wintersett Res..
Brown Hawker 1 west bank. A Four Spotted Chaser in north east corner.

Emperor 10 males, also 1 female and 2 males Botany Bay.
Black-tailed Skimmer 1 male + 1 male north bank.

An Azure Damselfly pair in cop in north east corner.
Red-eyed Damselfly 6 males + 1 female in north east corner + 10 males on Botany Bay Lillies.
Numerous Blue-tailed and Common Blue Damselflies over the water.

Lepidoptera Wintersett Res:

A Red Admiral 1 west bank. Small Tortoiseshell 2 north east corner.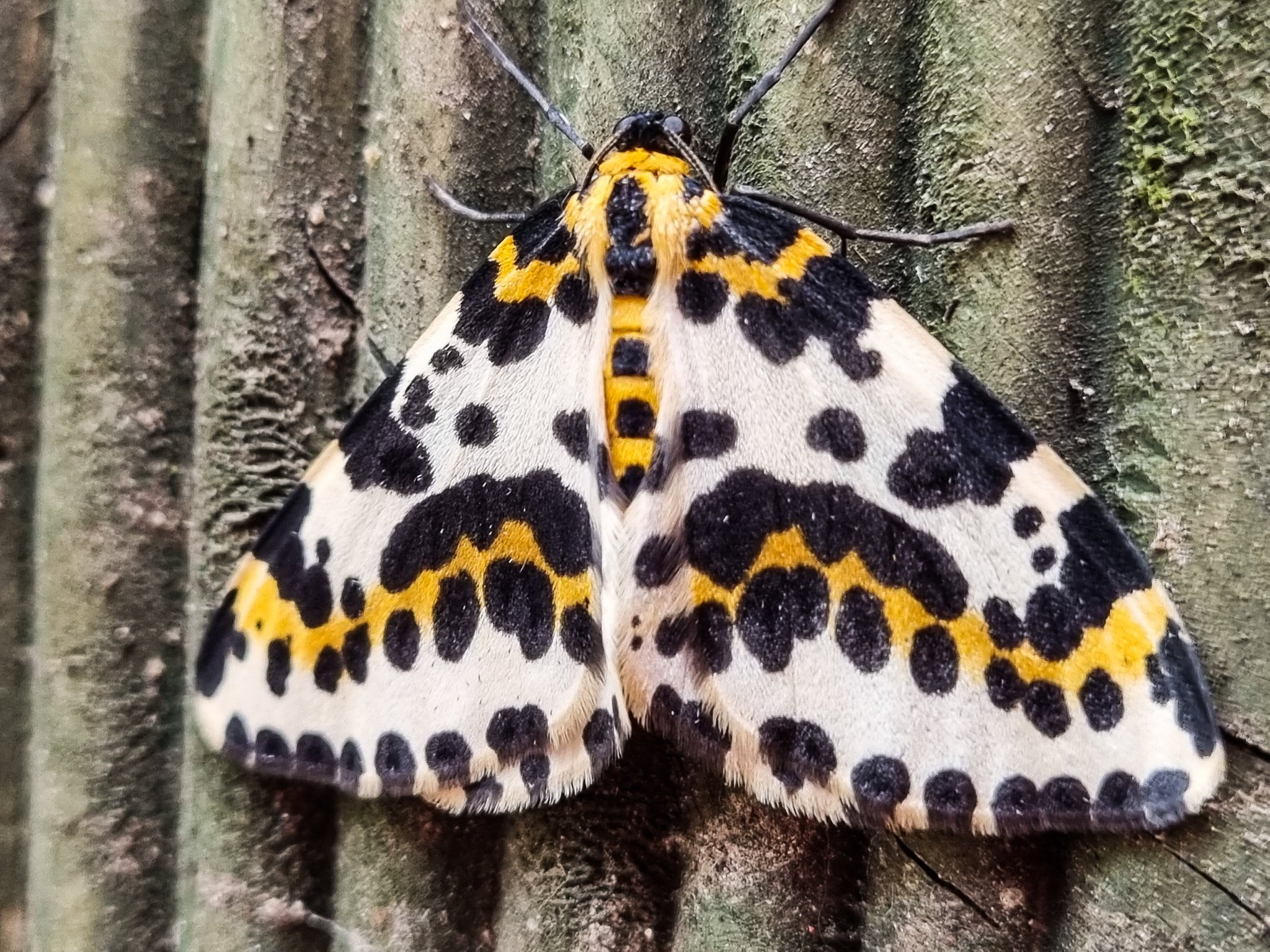 Sue Bilcliffe had this beautiful Magpie Moth, Abraxas grossulariata, in her garden.