Anglers CP:
Wigeon 1 male. Mallard young 8 small.

Common Sandpiper 1. Little Ringed Plover 2.

Cetti's Warbler 1 male south west corner + 1 Ruin area CHRes..

Herring Gull 1. Common Gull 1 adult. Common Tern 3.
Wintersett Res:
10 juvenile Mute Swans were off the north east bank/ Botany road area,

Lepidoptera:
Orange Tip 1 male.
Mustelid:
A dead Stoat on Haw Park Lane this morning.
Insects:

Tenthredo species of Sawfly ACP 21.05.2022
Pete Smith and Becky Bailey ringed some of the young Peregrines at Wakefield Cathedral this morning.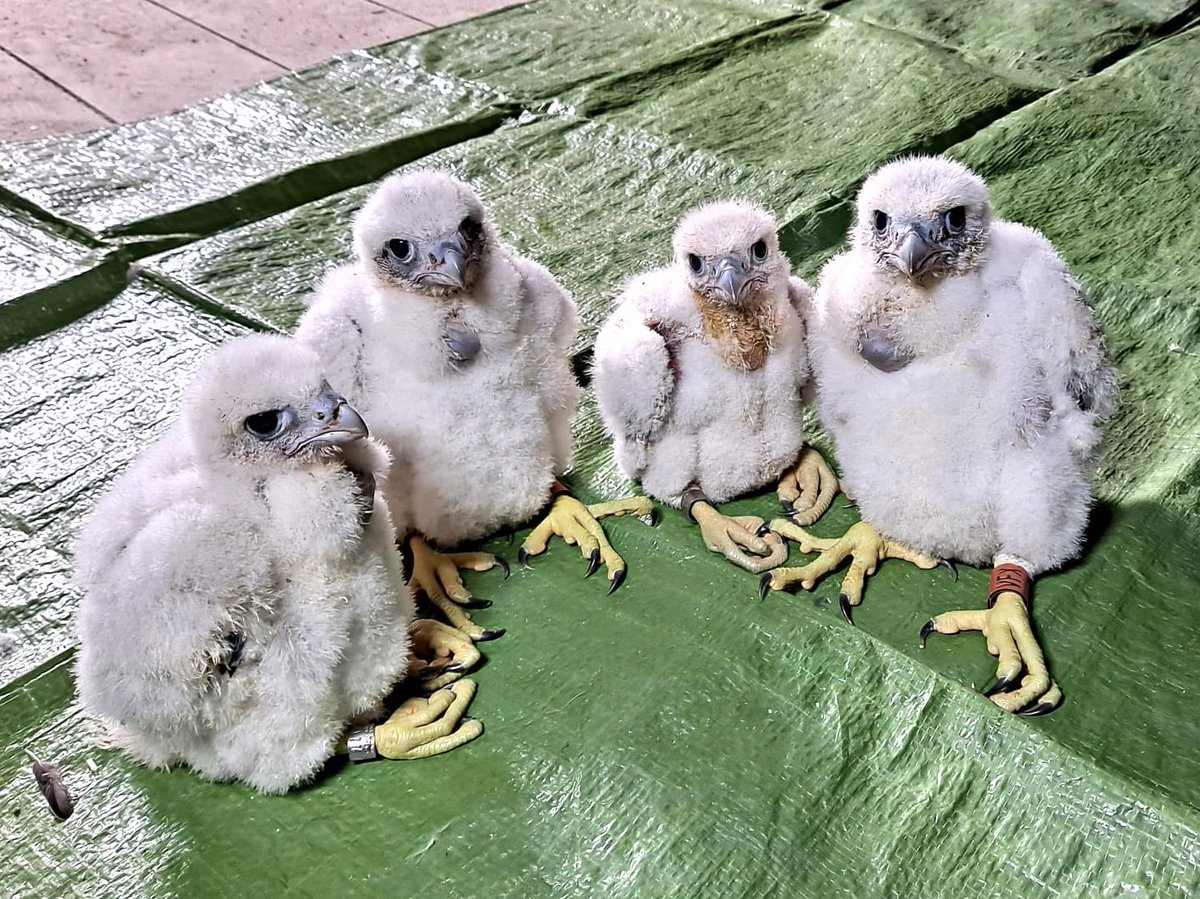 The chicks were ringed earlier this morning and were found to be healthy. Each was given a metal BTO ring & an orange plastic one. Details of the plastic rings are: VJZ - male - 480g VJX - female - 460g and the smallest chick VHX - male - 540g VFX - female - 670g
https://twitter.com/WfldPeregrines/status/1527964986634649600