Anglers CP:
An Avocet flew south at 07.00hrs. A Little Egret flew north west at 07.10hrs.
Common Sandpiper 1. Little Ringed Plover 2. Wigeon 1 male.
A Cream crowned Marsh Harrier flew through and left south at 09.10hrs.
A Red Kite flew over Haw Park Wood at 10.40hrs.
Lepidoptera:
A Holly Blue was on Haw Park Lane.
Aircraft:
Pete Smith and Steve Denny (photo) saw a Lancaster bomber low East at Wintersett Reservoir shortly after 15.00hrs
It had been seen over Georgie's house a few minutes earlier.
Here's his video link: https://twitter.com/GeorgieWightman/status/1525478914151309318/video/1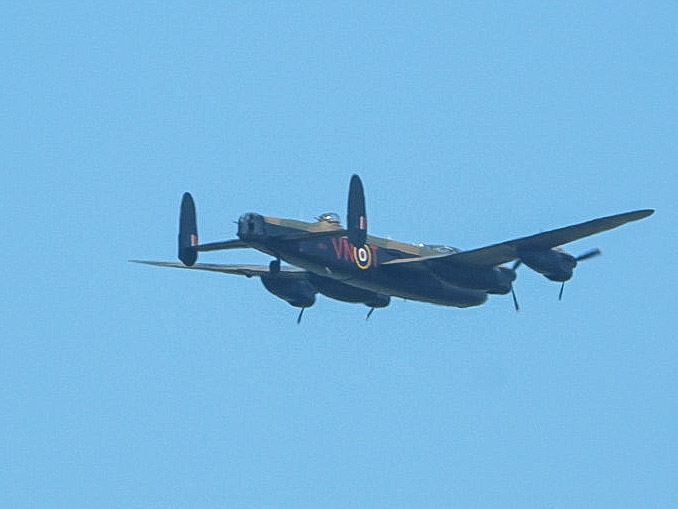 Sue Bilcliffe was photo bombed by the Lancaster Bomber flying over Ryhill!
I was gardening at home and it flew over my street in South Hiendley.