Monday 31 July 2023
Anglers CP:
A Hobby flew over. Tufted Duck 2 small young.

Posted by

ASmith
at Monday, July 31, 2023
No comments:

Sunday 30 July 2023
Anglers CP:
Kingfisher 1. Mallard 97 + 18 WRes..
Wintersett Res:
Common Tern 22 + 6 ACP. Goldeneye 1 female.
Lepidoptera:
Anglers CP: Essex Skipper 1 Common Blue 1.
Wintersett Res. west bank: Small Tortoiseshell Ringlet 1 Peacock 1.

Botany Bay Odonata: Red-eyed Damselfly 1 male.

Posted by

ASmith
at Sunday, July 30, 2023
No comments:

Saturday 29 July 2023
Last nights moth session with Harry Beaumont, members of our group and Barnsley Naturalists, produced 32 species of macro moths. They included Coronet, Poplar Hawk, Elephant Hawk, Bordered Pug, Fen Wainscot, Iron, Pale, Swallow and Pale Swallow Prominents.
Lesser Swallow Prominent
Swallow Prominent
Dark-barred Twin-spot Carpet
Littleworth Park - Monk Bretton (Today 29/7/23)
1 Purple Hairstreak (new for this site), 12 Small Copper, 2 Holly Blue, 13 Common Blue, 3 Brown Argus, 2 Small Heath, 375 Gatekeeper and 14 Comma.
Also on the wing a male Ruddy Darter and 12 Smooth Newts were counted (C. Parkin).
Posted by

Cliff Gorman
at Saturday, July 29, 2023
No comments:

86 birds were ringed this morning:
Chiffchaff 34, Willow Warbler 9, Blackcap 9, Garden Warbler 2
Whitethroat 4, Reed Warbler 8, Sedge Warbler 9,
Cetti's Warbler 1, Yellow Wagtail 1, Bearded Tit 1.
Photos R.Bailey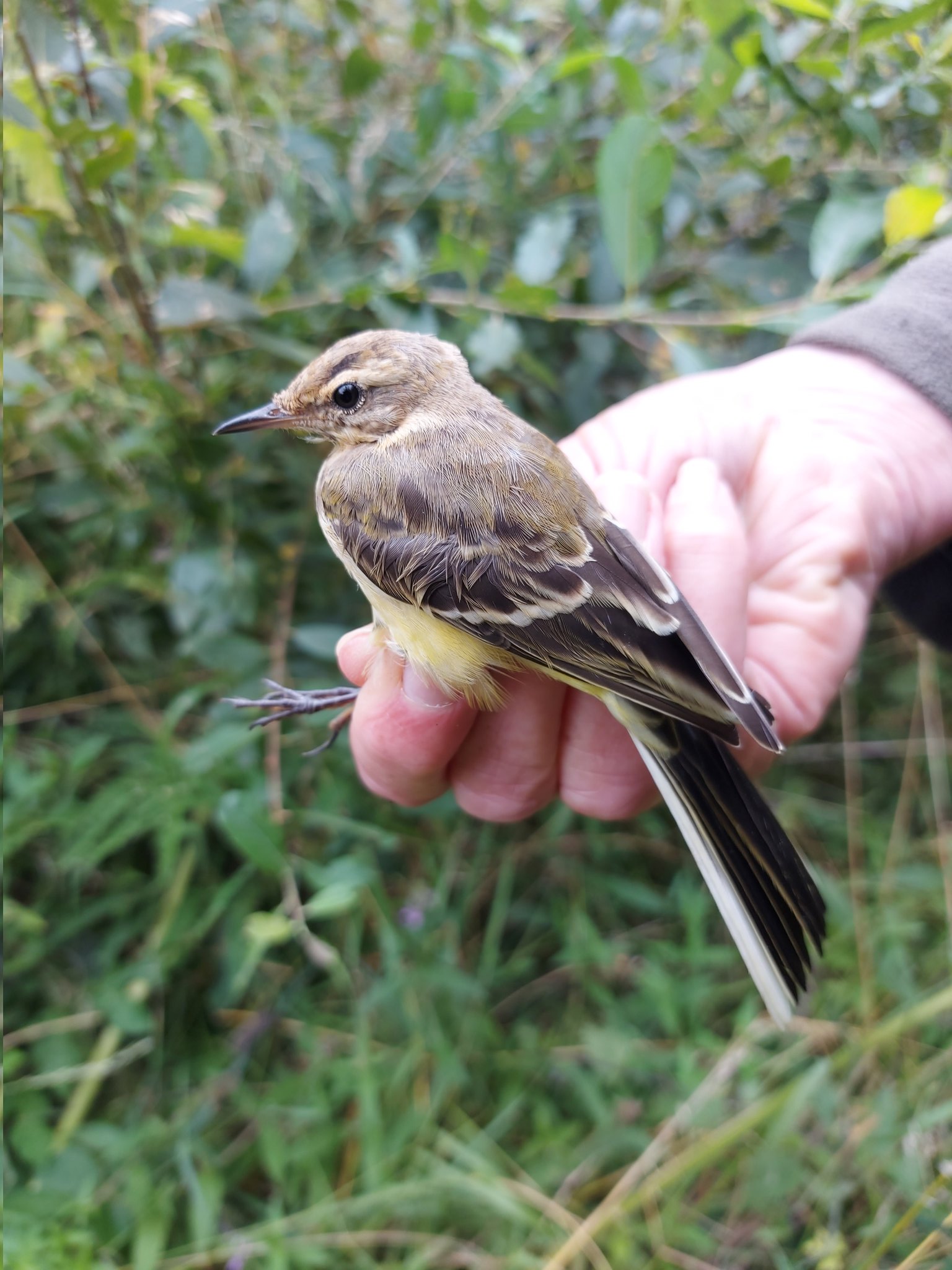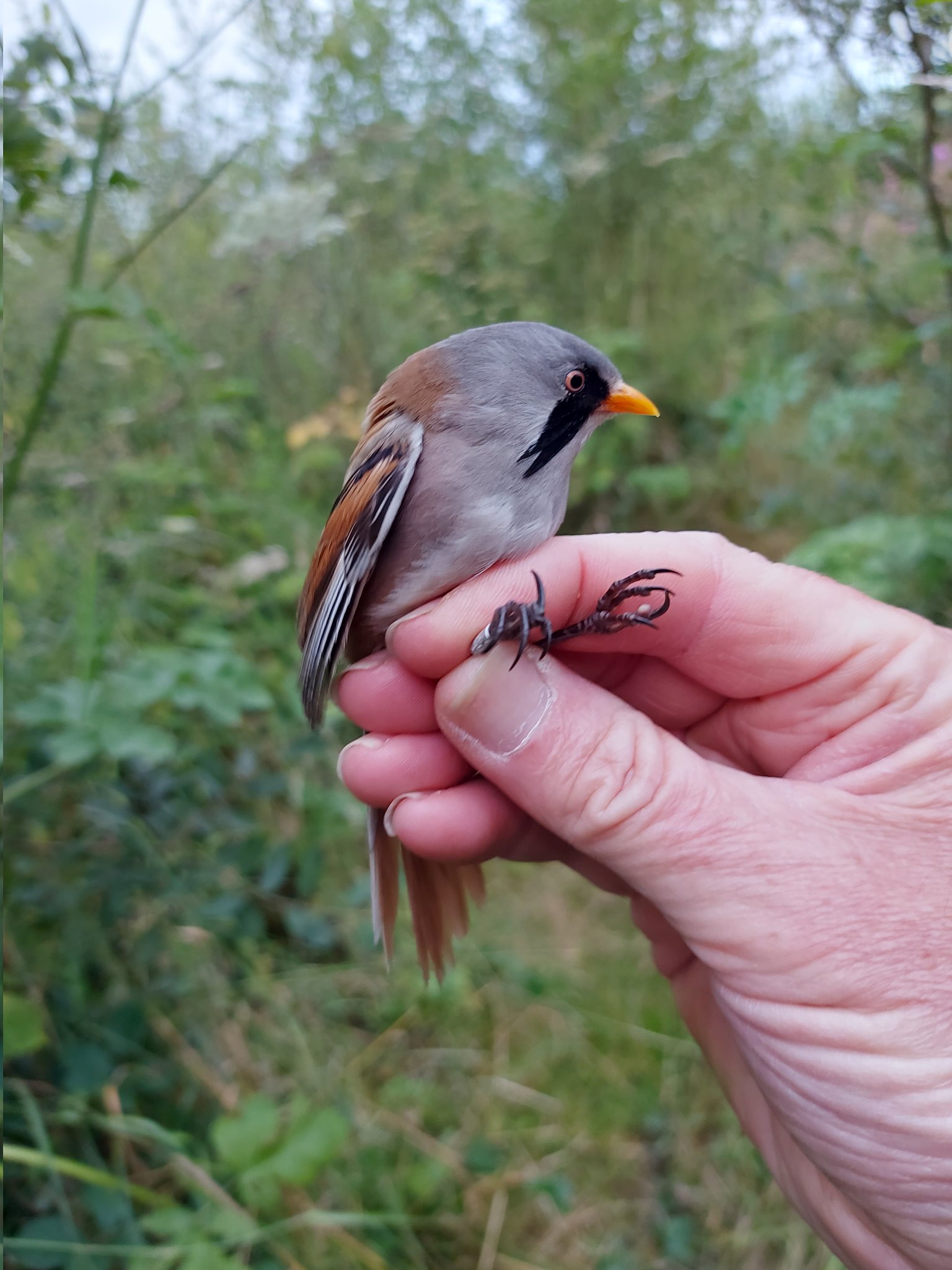 Nice Surprise:
This morning Wintersett Ringing Group caught Reed Warbler Z338943. The bird was originally ringed as an adult male on 9 July 2015. That's 8 years, 20 days! (& hadn't been seen since July 2019 prior to today).
Anglers CP:
A juvenile Mediterranean Gull was in the shallows. Photo - Steve Denny.

Posted by

ASmith
at Saturday, July 29, 2023
No comments: