Wintersett Res:
27 birds were ringed this morning.

The first juvenile ringed for 2021 was a cheeky robin, and it was quickly followed by a mini-flock of 3 juvenile lotti (Long-tailed tit), with an adult male accompanying. per Becky Bailey @BeckyBailey101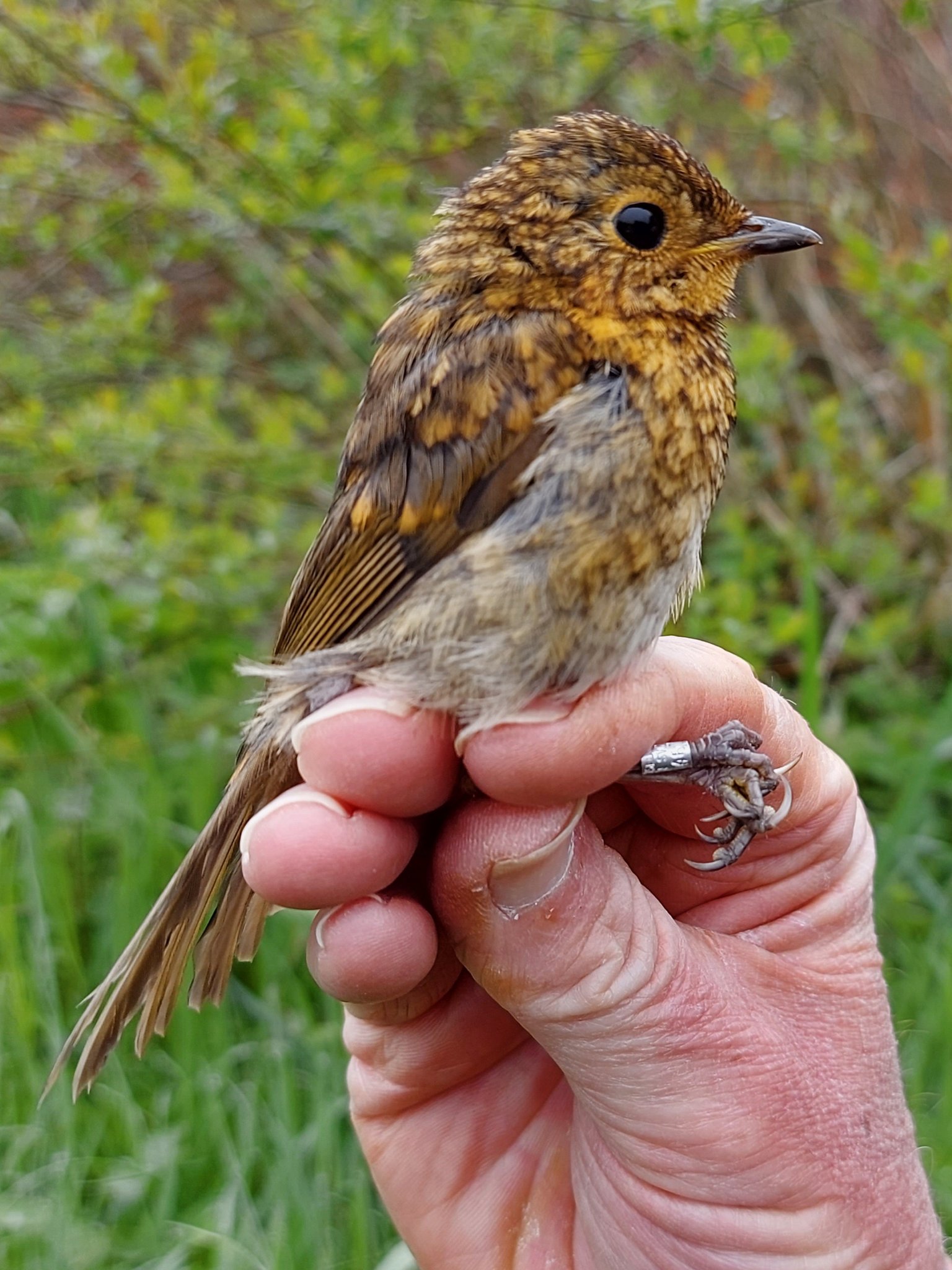 Robin juvenile ringed Wintersett Res. RBailey

Other Highlights were:
3 Sedge Warbler, 5 Reed Warbler, 3 Garden Warbler, 2 Blackcap, 1 Whitethroat,
1 Reed Bunting and 2 Song Thrush.
A male Cuckoo was in the south west area, and then on north bank of Cold Hiendley Res.
Cold Hiendley Res:
Mute Swan 3 young.

Herptera:
Single Grass Snakes were seen at two sites in the area today.
Lepidoptera:
Orange Tip 1 female west bank clump Wintersett Res.