Wintersett:
A Lesser Whitethroat was in the west bank clump.
Cold Hiendley SF:
2 juvenile Grey Wagtails were on filter beds.
Haw Park Wood:
Nuthatch 2 + 1 on Pol Anglers CP.

Anglers CP:
Wigeon 1 male.

8 Birds were ringed this morning.
Highlights were: 1 Reed Warbler, 1 Garden Warbler, 1 Lesser Whitethroat,
2 Willow Warbler and 1 Song Thrush.
A Reed Bunting, trapped this morning at Anglers CP,
was originally ringed as a juvenile on 2 Aug 2015.
The only other time it's been recaught was 6 May 2017,
at the same site. Just short of 6 years old!
Reed Bunting Anglers CP RBailey
.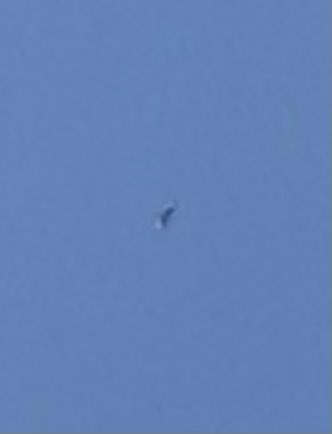 Honey Buzzard over Disposal Point 31.05.2021
CSwaine