Anglers CP:
Wigeon 301 + 4 WRes.. Teal 82. Pochard 144 + 7 WRes + 6 CHRes..

Gadwall 9 + 2 WRes + 4 CHRes.. Shoveler 10 + 6 WRes.. Cormorant 15 + 4 WRes..
Wintersett Res. + Gull Roost

90 Pink-footed Geese flew west. Goosander 12.
50 Fieldfares and 24 Feral Pigeons were in the south west field.
We continued strolling around the Res. and as we reached the south east corner,
Pete Smith had a great surprise when he spotted a female Ring-necked Duck
with a female Tufted Duck close to the bank at 11.40hrs.
Over the next hour, it swam around with various groups of Tufted Ducks,
but Pete noted that it wasn't feeding.
At 12.45hrs it flew over to Cold Hiendley Res. with four Tufted drakes,
where it began feeding. It was still there at dusk!
There was a HUGE Gull roost tonight!

Most birds were on Wintersett Res, with 4,700 Herring Gulls, 374 Great Black-backed Gulls,
5 Lesser Black-backed Gulls, 1 Yellow-legged Gull and 10,000 Blackheaded Gulls.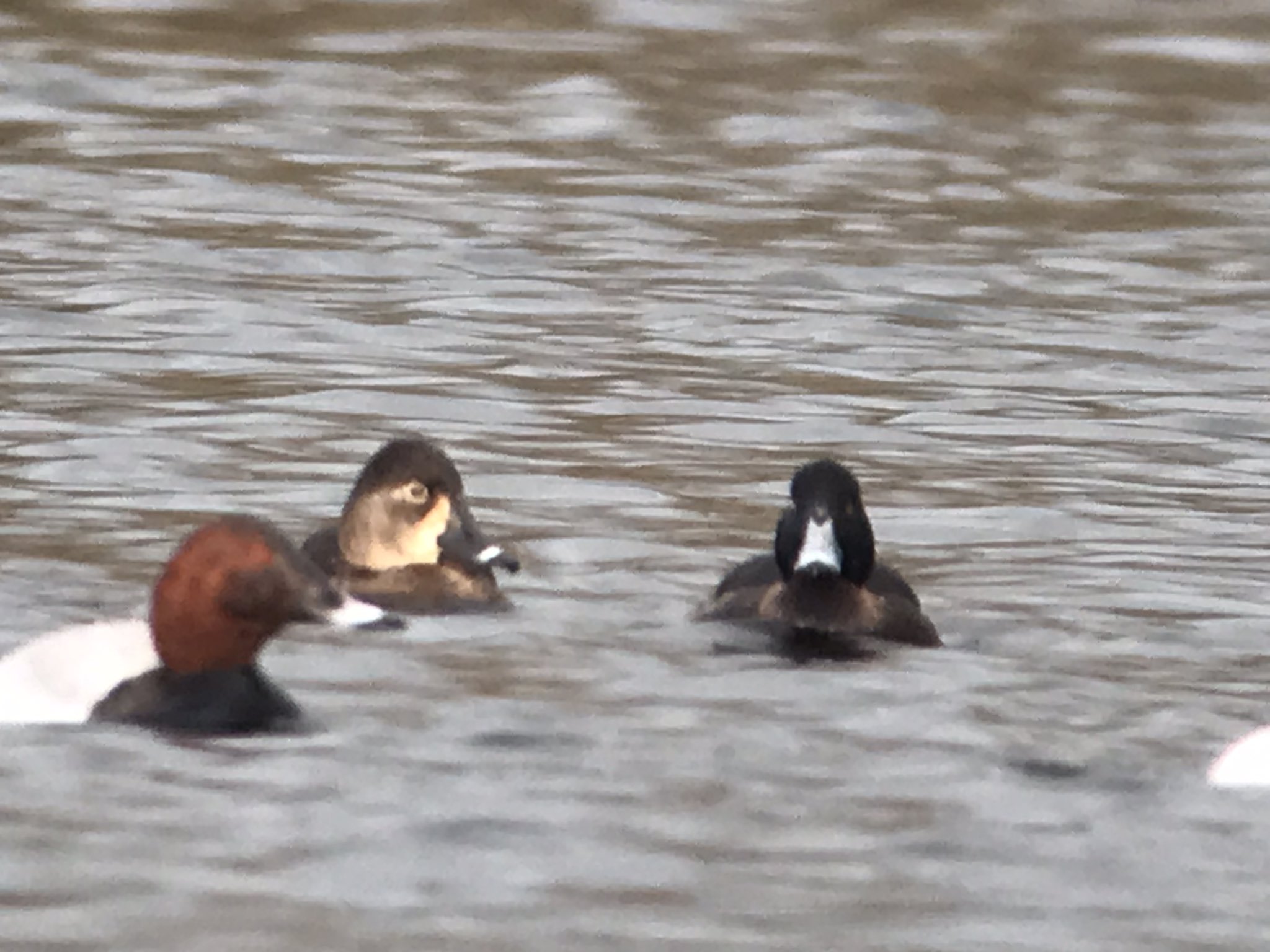 Female Ring-necked Duck feeding with Tufted Ducks & Pochard.
Cold Hiendley Res. Steve Denny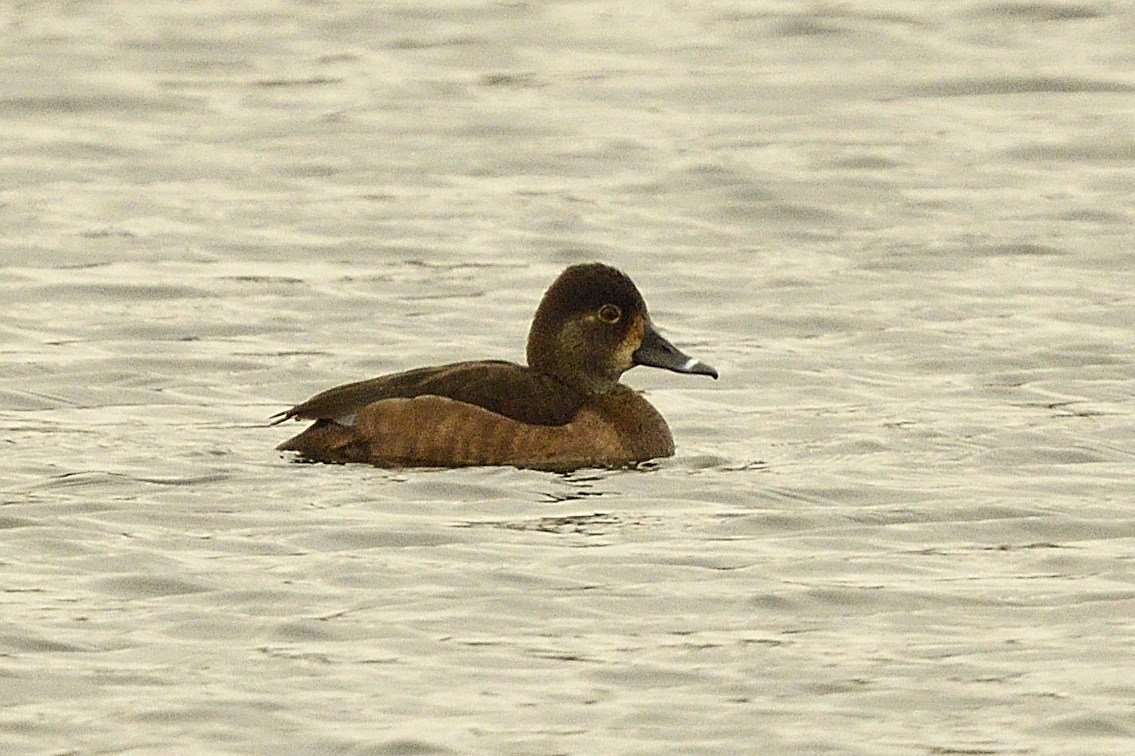 Ring-necked Duck on Cold Hiendley Reservoir Mick Hemingway