Wintersett Res. VisMig:
Going north: A Tree Pipit at 06.45hrs. Meadow Pipit 1

Herring Gull 50. Lesser Black-backed Gull 2. Black-headed Gull 55.
Going south: Shelduck 1.
Anglers CP:
Common Tern 2. Common Sandpiper 1. Redshank 1. Little Ringed Plover 2.
Teal 1 pair. Goldeneye 1 imm male + 1 female WRes.

Wintersett Res:
Sedge Warbler 4 and Garden Warbler 1 male in west bank clump. Whitethroat 1m west bank.
3 Yellow Wagtails on north bank. Canada Goose 2.

Wintersett Res. Ringing:
10 new birds were ringed this morning and it was also a good morning for returning migrants!
Highlights were: 2 Blackcap, 1 Sedge Warbler, 1 Reed Warbler, 1 Treecreeper and 1 Song Thrush.
Also 3 Retraps: Two Sedge Warblers were retrapped, both ringed as juveniles,. One in 2018 and the other 2019! A third retrap Sedge Warbler, ringed again as a juvenile on 1st July 2020! Hopefully good overwintering survival.

Lowlight: A female hepatic Cuckoo bounced out of the net. Arrrgh!!!

A Female Willow Tit with a brood patch, was retrapped this morning at Wintersett Res.

It was originally ringed in July 2020 as a juvenile.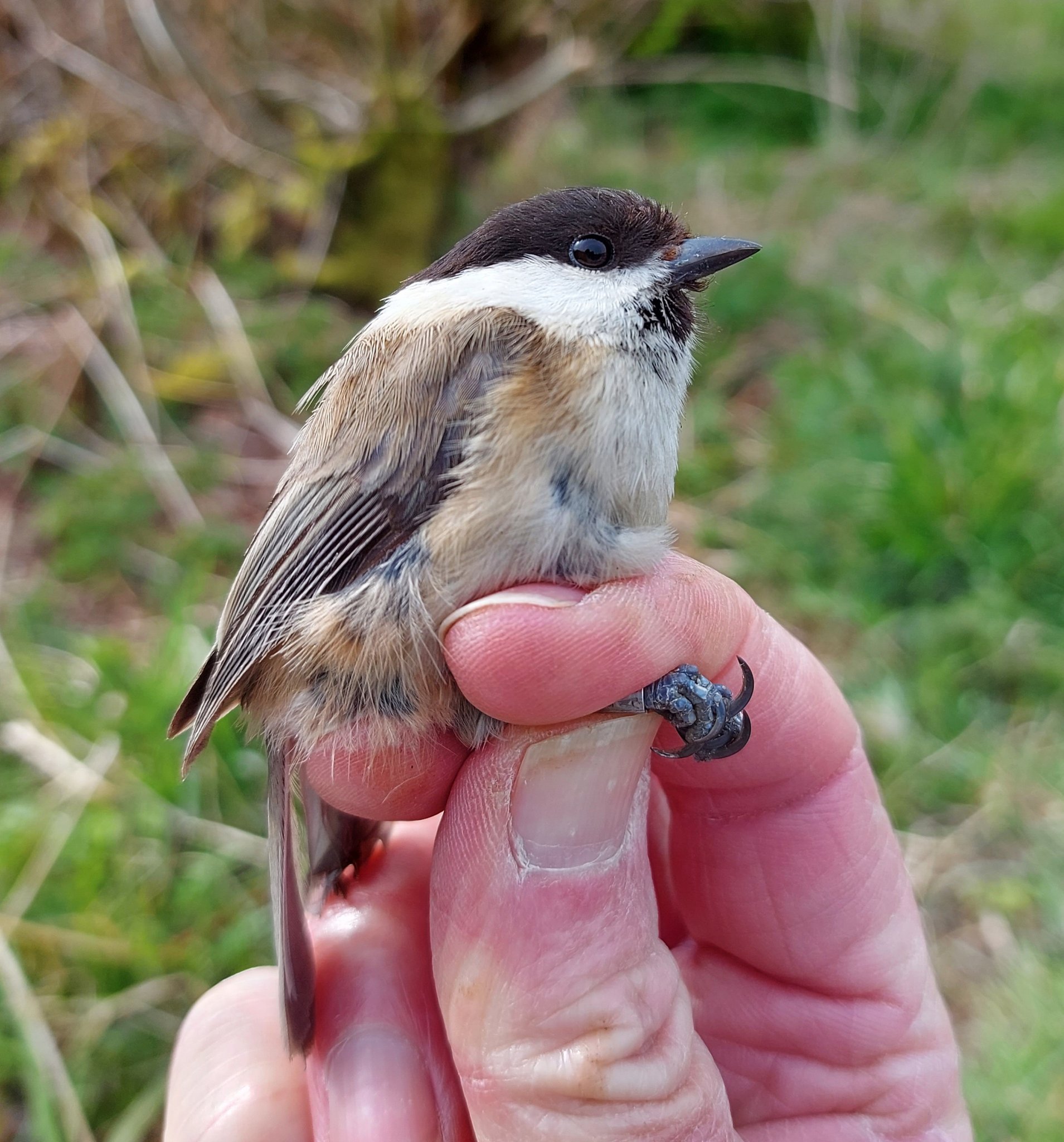 Willow Tit female Wintersett Res. RBailey
Reptile: A Grass Snake (Natrix natrix) was seen in the area.