Anglers CP: Steve Denny @StevieD131
Not the prettiest 1st winter Caspian Gull I've ever seen,
but it shows all the main features on the CP shallows this morning
and a second bird on Wintersett Res.
Click on link below to see Steve's tweet and video.

https://twitter.com/StevieD131/status/1617120666033049605
This 2nd Caspian Gull appears to be the red ringed bird
that has been at Sheffield and was at Old Moor
a couple of days ago. Has a figure 5 (05?) and was apparently ringed in Holland.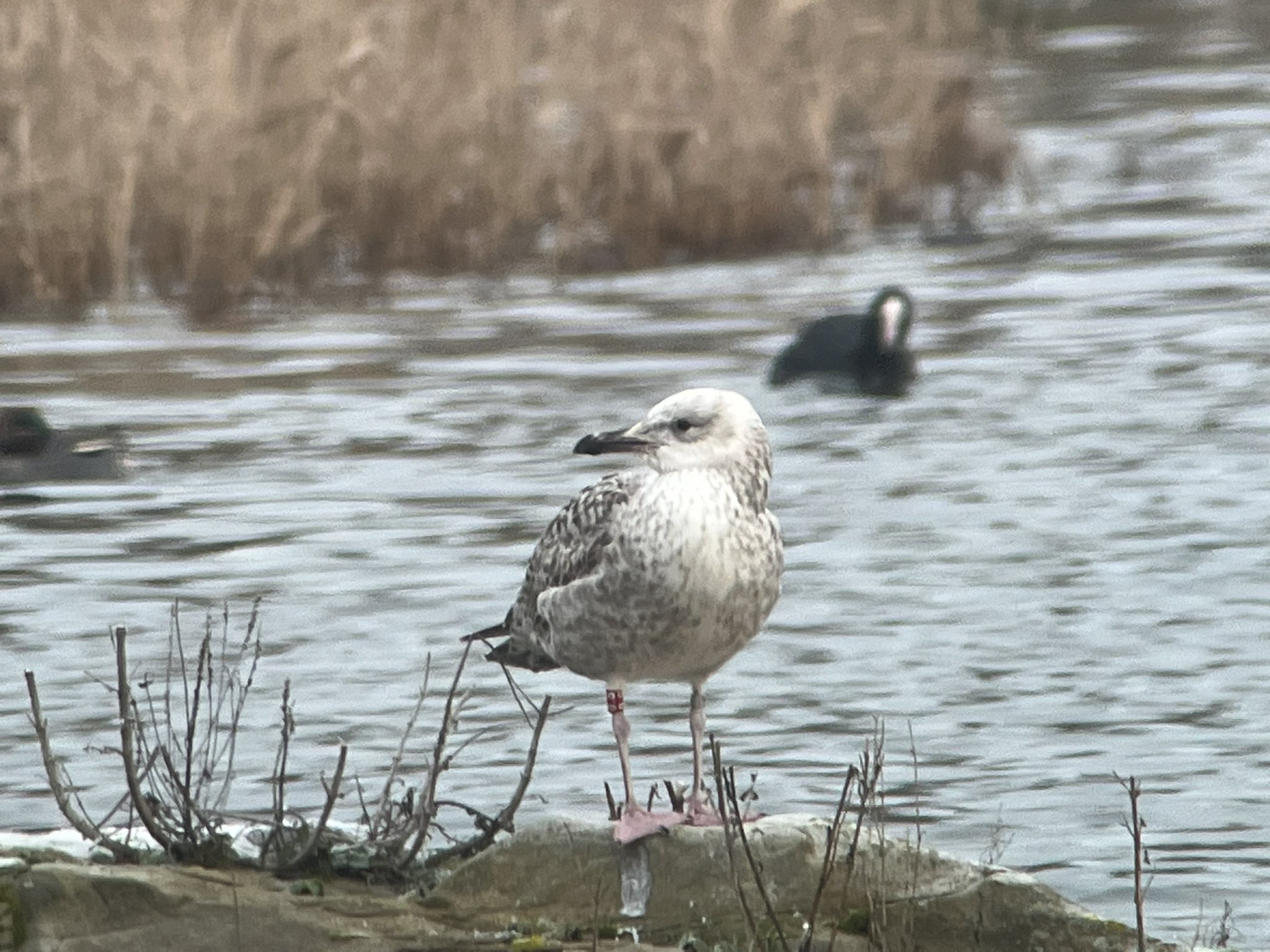 Anglers CP Roost: 98% ice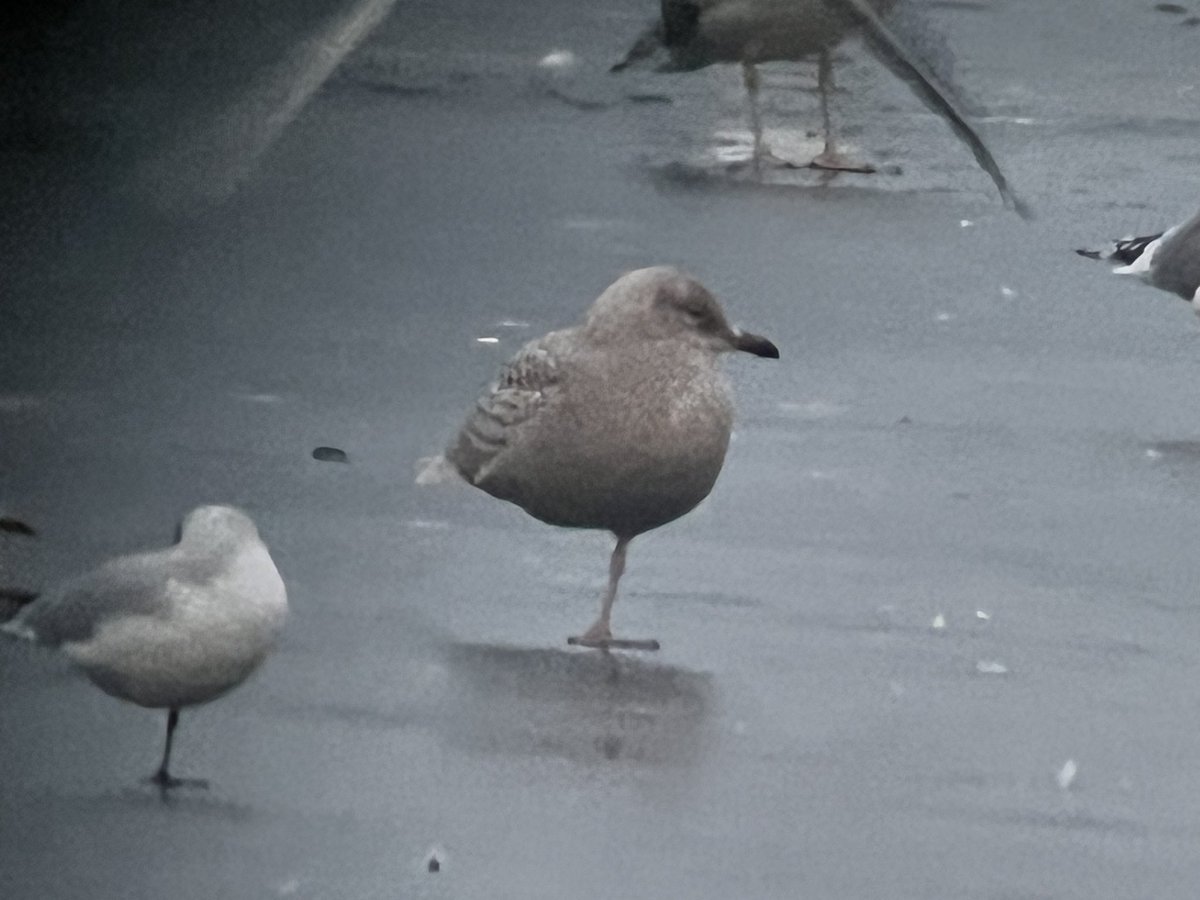 A juvenile Iceland Gull was in the roost
from 16:33,
whilst the Red ringed Caspian Gull stayed all day.
Snipe 2. Steve Denny @StevieD131

Wintersett Res: 98% ice
Cetti's Warbler 1 north bank + 1 east bank.
Lesser Redpoll 6 on east bank.
5 Whooper Swans flew over north.
Caspian Gull 1 1stWinter.
The leucistic Blackheaded Gull was seen.
Cold Hiendley Res: 99%
Great White Egret 1.