Wintersett Res:

A juvenile Great Northern Diver was on Wintersett Res.,
then flew on to Cold Hiendley Res. briefly,
before flying to Anglers CP. It was still present at 12.05hrs.
Great White Egret 1. Shoveler 13 + 5 ACP.
Lesser Redpoll 50 north west bank.
Anglers CP:
Little Grebe 3. 2 Tree Sparrows were at the feeding station.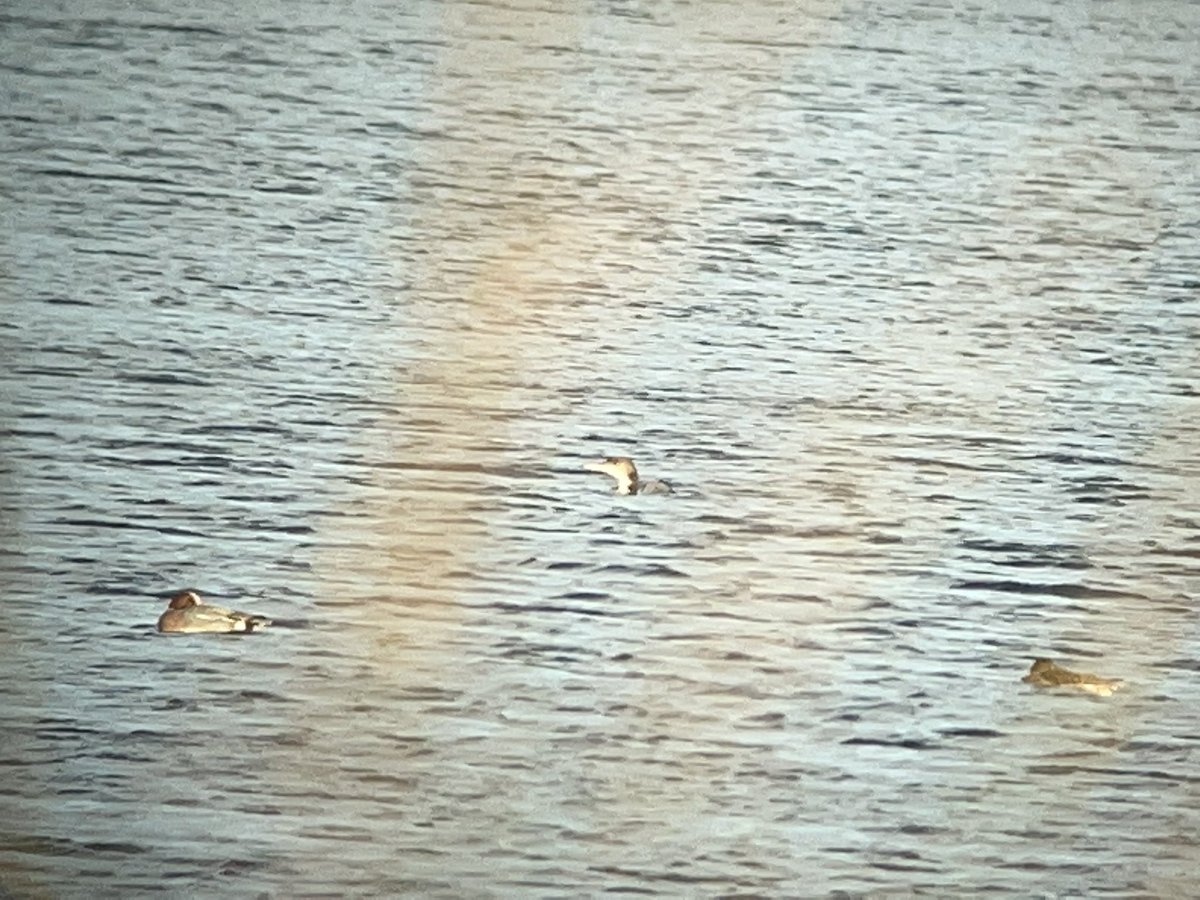 Great Northern Diver ACP 11.01.2023 SDenny