Anglers CP:
Common Sandpiper 3. Common Tern 4 juveniles.
172 Swifts flew south west. Hobby 1 1st summer.
Mediterranean Gull 1 juvenile.

Wintersett Res:
The Black-necked Grebe in summer plumage is still present.
https://twitter.com/StevieD131/status/1550771908446232577/photo/1
88 birds were ringed at Wintersett this morning:
Highlights were:
16 Willow Warbler, 17 Chiffchaff, 15 Blackcap, 1 Garden Warbler,
2 Whitethroat, 10 Reed Warbler, 4 Sedge Warbler, 2 Linnet, 2 Reed Bunting,
1 Swallow and 1 Kingfisher.
Kingfisher Wintersett Res. 23.07.2022 RBailey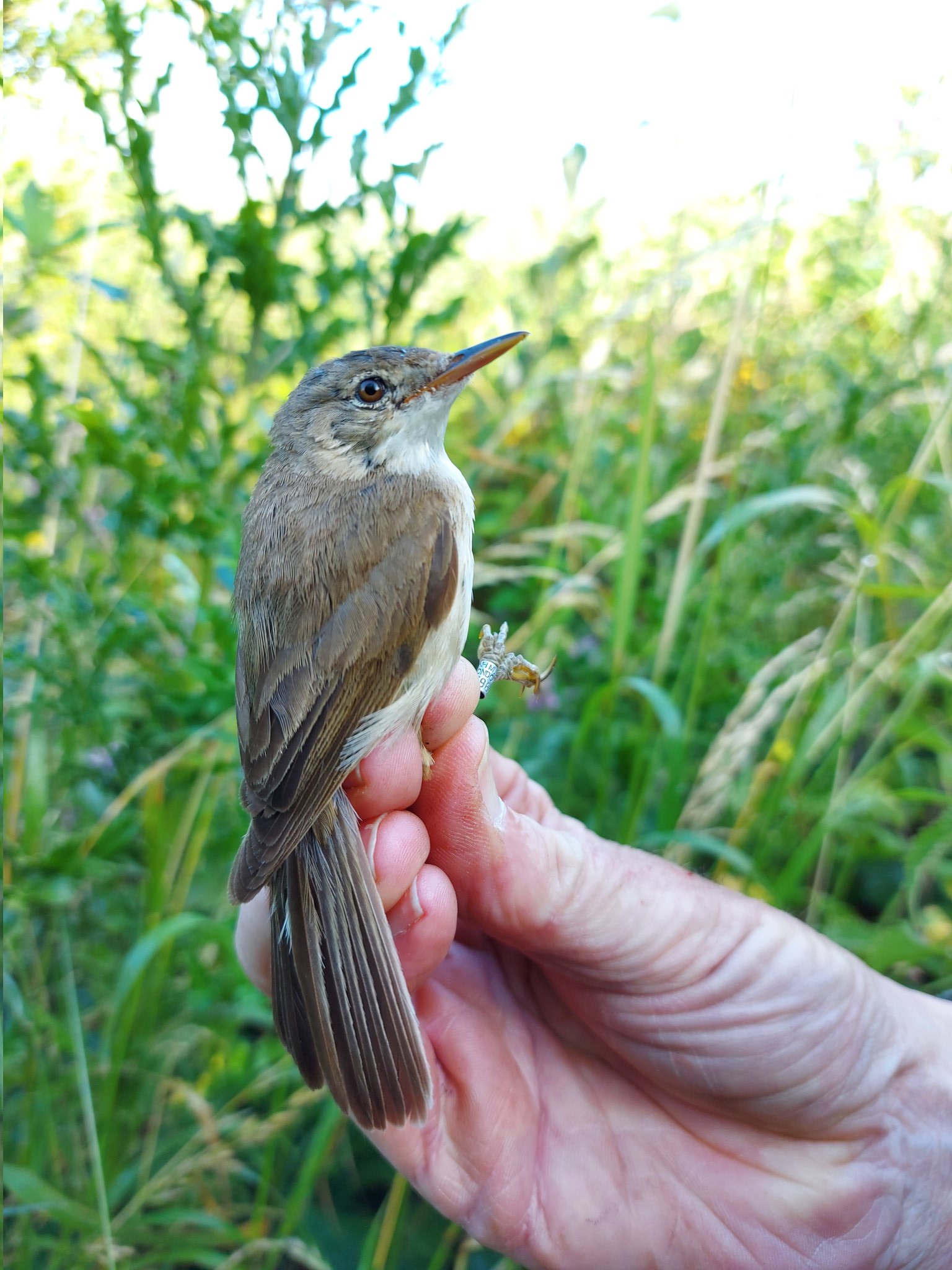 Reed warbler S396640 was retrapped today at Wintersett,
having been originally ringed on 02/09/16 by Archie.
as a first year bird. It hasn't been caught in the intervening 6 years!!