Anglers CP:
Snipe 1. Common Gull 1 adult. Oystercatcher 5. Canada Goose 4 young.
Wintersett Res:
A male Lesser Whitethroat and 2 Garden Warblers were on the west bank.

Wintersett Ringing:

17 new birds were ringed this morning.

2 Willow Warbler, 4 Blackcap, 4 Sedge warbler, 2 Reed Warbler,
1 Garden Warbler, 1 Lesser Whitethroat, 1 Reed Bunting
and a retrapped Common Whitethroat that was ringed in 2021!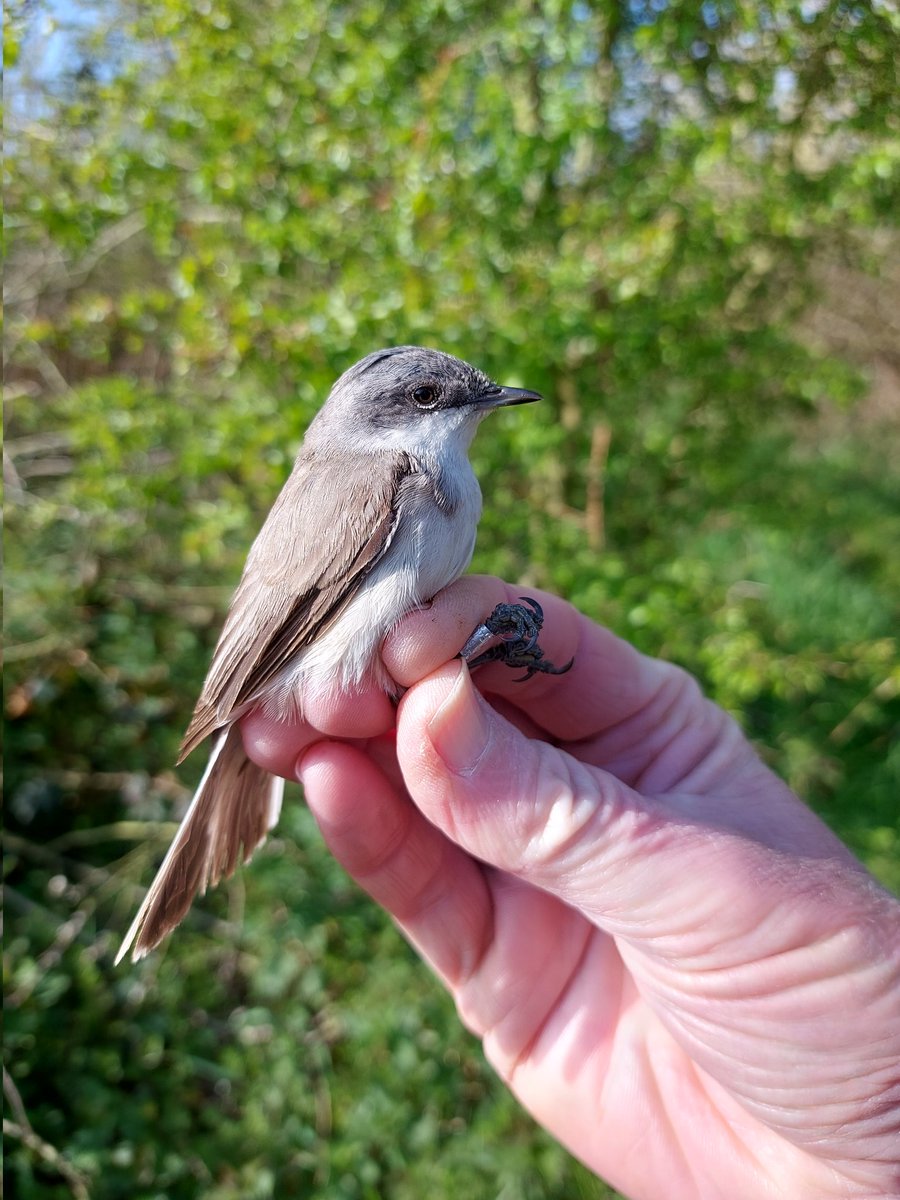 Lesser Whitethroat ringed today - Becky Bailey
Lepidoptera:
A Holly Blue was in the car park.
Herptera:
A Grass Snake was in the area.