Anglers CP:
2 adult Mediterranean Gulls in summer plumage were in the shallows this morning.
Cormorant 4. Teal 15.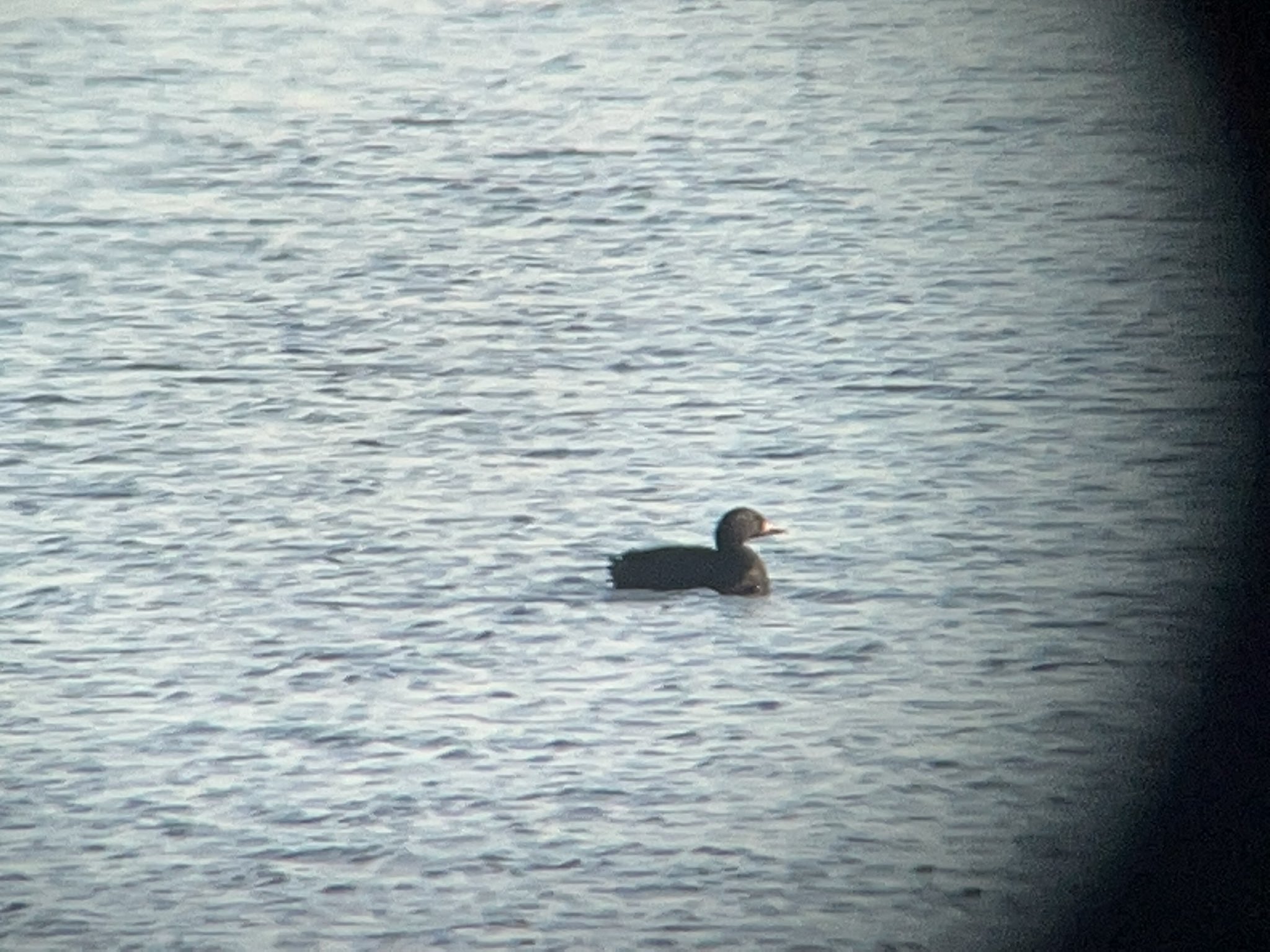 A drake Common Scoter was on ACP this morning. Photo by Steve Denny.
Cold Hiendley Res:
A male Cetti's Warbler was on the south bank, opposite the ruin.
Wintersett Res:
Common Tern 1.
Haw Park Woodyard:
A Chiffchaff with abberant song was heard.

Lepidoptera:
A male Orange Tip was seen in Haw Park.