Anglers CP + Vis.Mig:
A Treecreeper was calling on the hill.

Going south:
Meadow Pipit 264. Linnet 20. Grey Wagtail 5. Snipe 3.
House Martin 3. Goldfinch 3. Sand Martin 1.
A 1st summer Hobby at 07.15hrs, (also seen by Pete Smith over WRes.)

Going east:
Wigeon 3. Shoveler 5 + 9 south west.
Wintersett Res:
A Water Rail was in the west bank marsh.

41 birds were ringed this morning at Wintersett:
Highlights were: 12 Chiffchaff, 2 Willow Warbler, 1 Goldcrest, 7 Blackcap,
1 Whitethroat, 4 Reed Warbler and 1 Grey Wagtail (photo @BeckyBailey)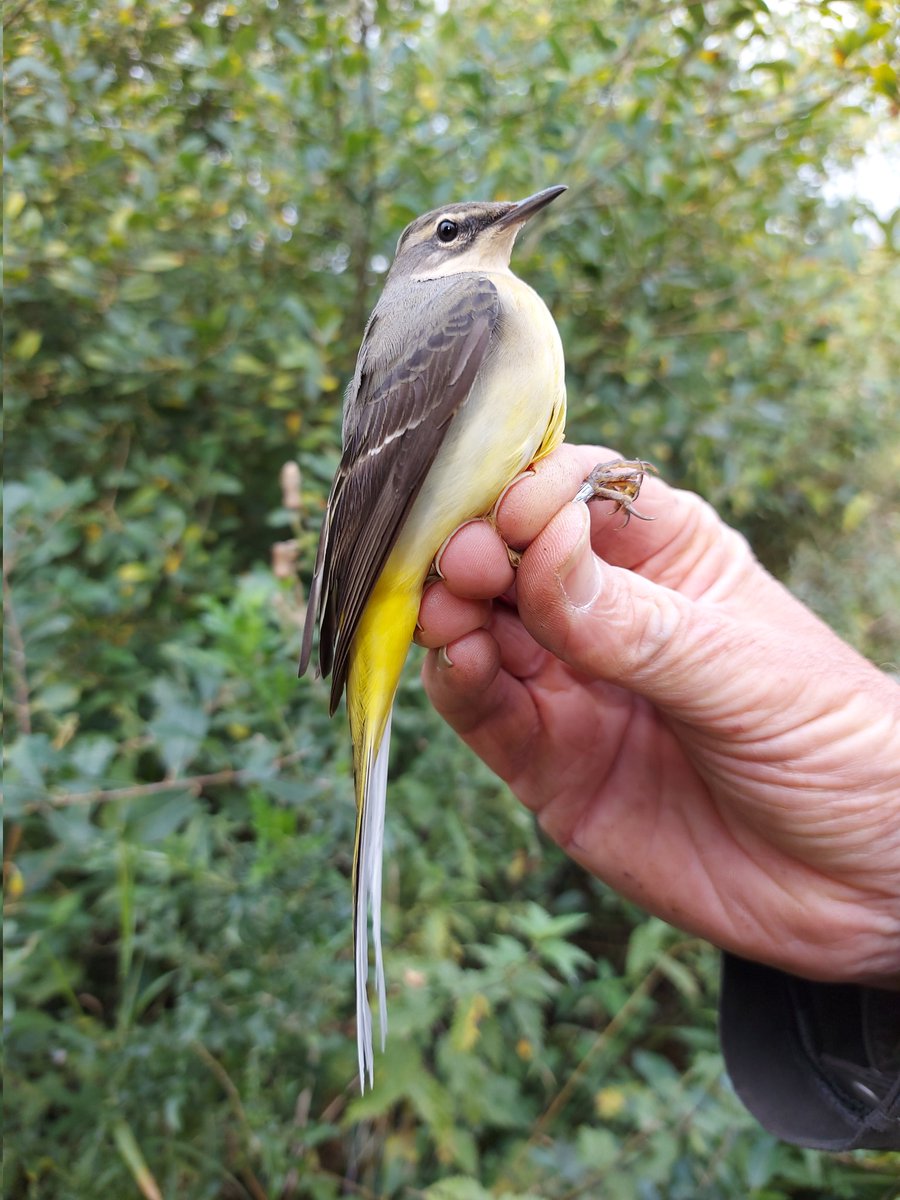 Odonata:
A Common Darter was on the north bank WRes..