Gary Lindley had a very nice surprise this morning,
when he found a pristine Camberwell Beauty at Netherwood CP.
Local birders were alerted and arrived to share the joy.
The Camberwell Beauty was perched in rough vegetation,
at the far end of the CP, with its wings held upright.
It opened it's wings frequently to reveal it's full glory over the next couple of hours.
It moved position several times before flying off over the hedgerow and was lost to view.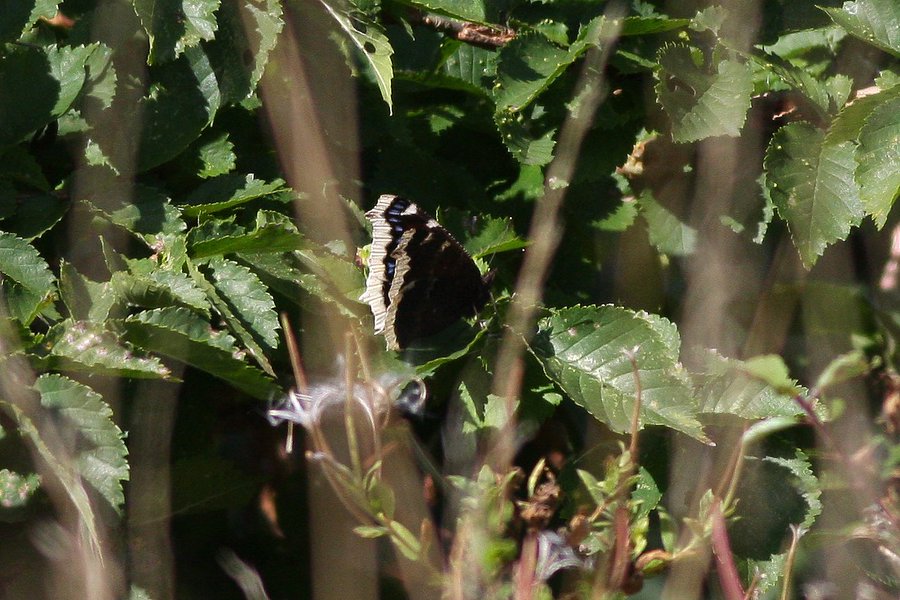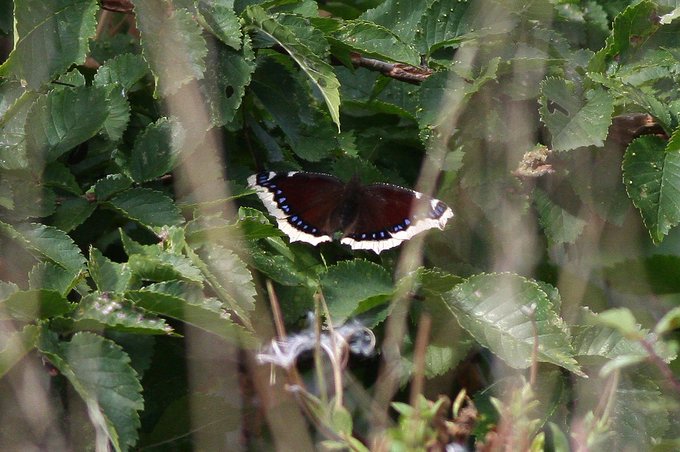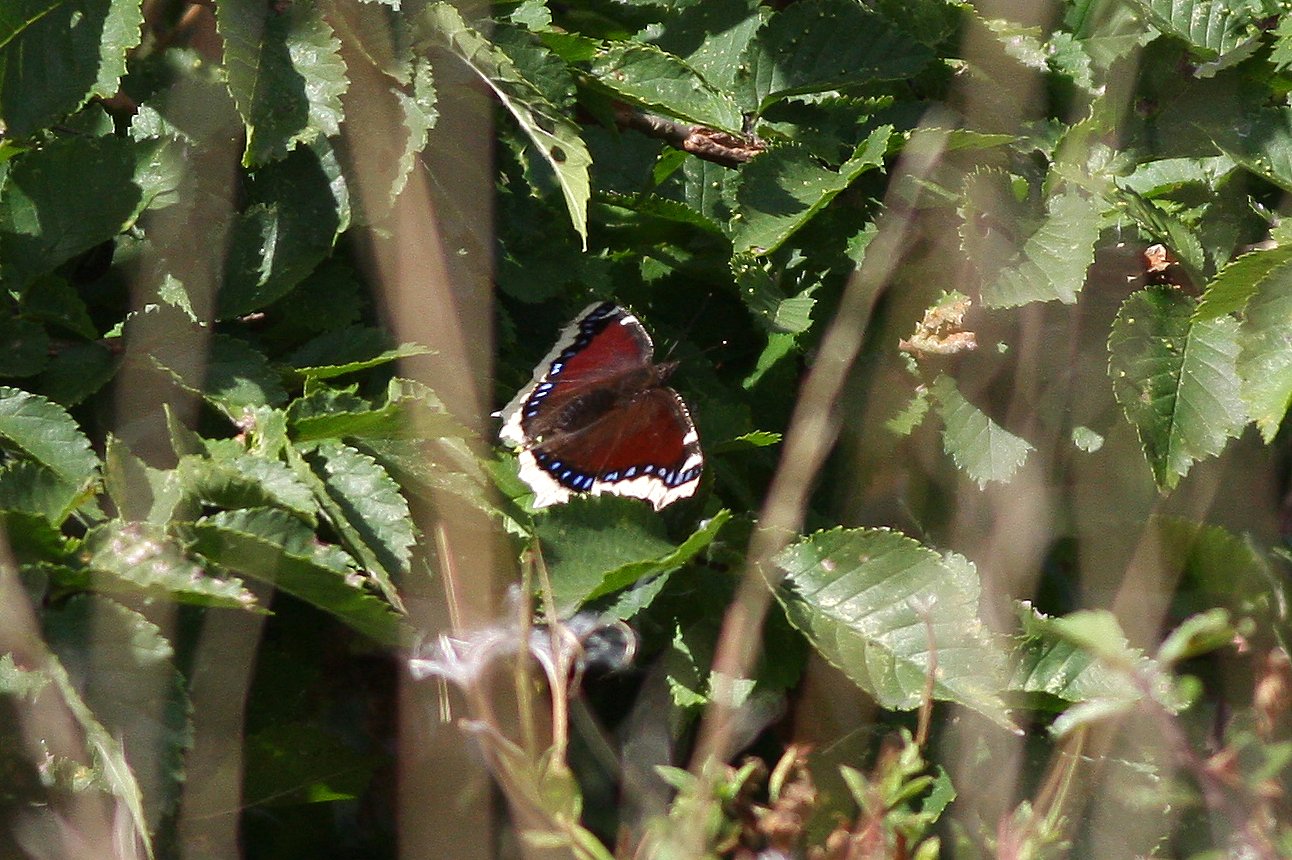 Camberwell Beauty Netherwood CP 17.09.2022 PMeredith