06.05.2023
Anglers CP:
2 adult Mediterranean Gulls were in the shallows 07.10hrs.
An adult Common Gull was notable.
A Green Woodpecker was calling.
A Lesser Whitethroat was singing on Haw Park Lane.
11 birds were ringed at this morning:
Highlights were:
Chiffchaff 1, Robin 2, Sedge Warbler 3, Reed Warbler 1,
Blackcap 1, Whitethroat 1, Reed Bunting 1.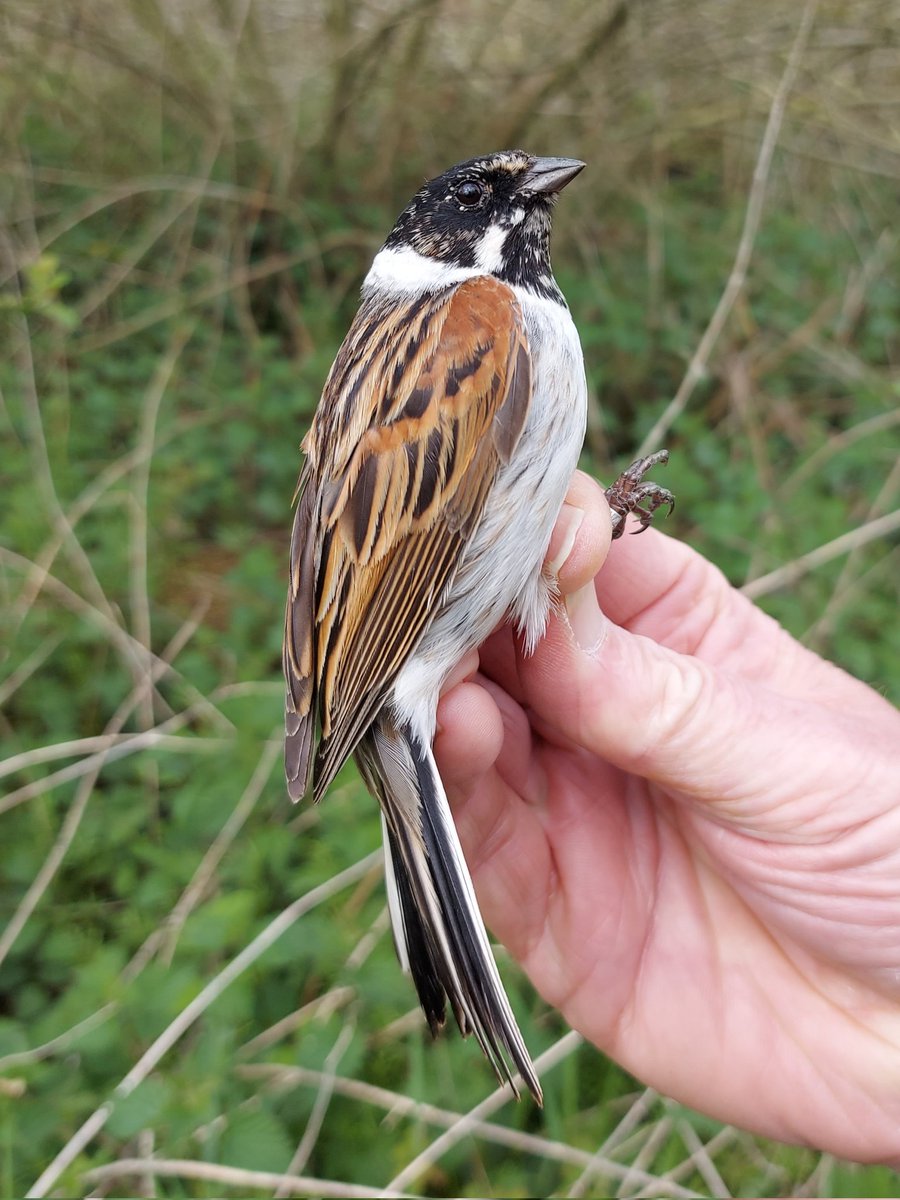 Also retrapped was this Reed Bunting, ringed as an adult male, on 04/06/16,
plus retrap Garden Warbler and Whitethroats from 2019.